Business Thinking for Ethnographers
In this tutorial, you'll learn key concepts and mindsets of business culture to make your work more intelligible and influential
INSTRUCTORS: Harper Hagedorn (Director of Strategy) & Rebekah Park (Partner), Gemic
ENROLLMENT: SOLD OUT! join the waitlist during or after conference registration
SCHEDULE: Monday, Oct 3, 9am–12pm Pacific | 6–9pm CEST convert time zone
Overview
In this tutorial you'll learn key concepts and mindsets of business culture to make your work more intelligible and influential. It covers:
The ethnographer in business: understanding how you connect to business challenges and the kinds of change you can make in organizations and the world.
The external forces at play: connecting the company's place within the industry with macro socio-economic factors, as well as investigating the role technology could play in impacting business.
The internal forces at play: taking into account what different stakeholders prioritize from a business perspective, how non-qualitative minded stakeholders communicate, and what counts as compelling evidence (and doesn't).
Attendees will learn what it means to have a business perspective from the beginning of an ethnographic-based project to the presentation and socialization of your work with business-minded colleagues, clients and stakeholders.
The tutorial will be heavily interactive, energetic, and dialogue-based. We will draw from our experiences working across a wide range of industries, working both in-house and as consultants. The session is designed from the perspective of approaching the business world as an ethnographer, learning the culture, language, and practices of business to develop an empathetic understanding of how others are socialized to see the world.
This session is designed for early to mid-career practitioners who want a better understanding of the greater organizational and industry contexts of their work, the perspectives of clients and business stakeholders, and the kinds of impact they can have.
Instructors
Harper Hagedorm is a director of strategy at Gemic. Born and raised in New York City, Harper has spent her career focused on brand-led innovation. Her experience includes mining for customer insights by way of global ethnographic research, working with R&D to conceive award-winning new products and brands, and guiding legacy brands towards reinvention. She has worked across categories, from food and beverage to fitness, media and automotive. Prior to Gemic, she helped lead brand strategy for the MINI brand at BMW, which increased in brand strength by 35% according to the Interbrand Brand Valuation Index, during her time there.
Rebekah Park is a Partner at Gemic. She has worked across several industries as a consultant, including tech, industrials, entertainment, healthcare, consumer goods, and automobiles. She formerly worked at ReD Associates, as well as in public policy, public health, grassroots organising, think tanks, and academia. She currently focuses on tech and healthcare, with recent projects focusing on product innovation, R&D strategy, and scalable interventions to address social challenges. Rebekah currently serves as the treasurer of the Association of Legal and Political Anthropology. She holds a PhD in anthropology and was a Fulbright and Jacob K. Javits scholar.
Harper Hagedorm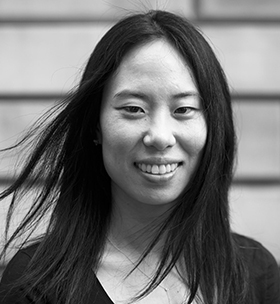 Rebekah Park
How to Register
Tutorials are open to EPIC2022 attendees on a first-come, first-served basis. Buy a ticket during conference registration, or add a ticket to your existing registration:
Questions? registration@epicpeople.org