During Learning & Networking Week (Oct 3–6), EPIC2022 Platinum Sponsors present panels that tackle key topics and take you inside their research and design teams.
---
Reflections on Being a Resilient Researcher
Sponsored Panel presented by Waymo
Tuesday, October 4: 11–12:00 pm US Pacific Time / 8–9:00 pm CET
Overview
What does mobility research look like today? In the highly mediated world we've all become used to operating in—spending hours on end in video conference meetings, assessing trends and practices by way of social media analysis—what does it mean to be human-centered researchers and designers in the age of remote work? And how do we, as researchers, reflect on and draw from previous jobs and research that shape us most today?
In this session, researchers of the Waymo Insights Team will open their (often remote) coffee break room and reflect on the notion of resilience for their professional and personal selves. We want to pause and reflect together on our role, roots, and challenges as researchers—and invite EPIC attendees to join us.
Panelists
Moderator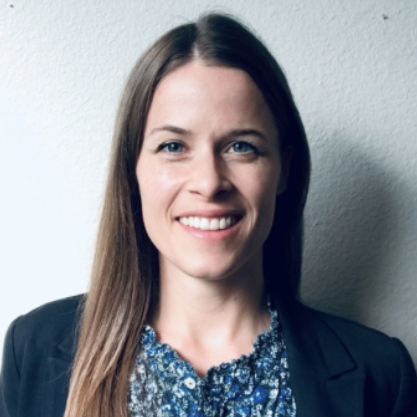 Jasmine Low is an anthropologist and UX researcher on the Waymo Insights Team, where she works closely with rider communities to understand what is meaningful to them as everyday users of Waymo's autonomous ride hailing service. Ethnographic in approach, she regularly comes back to the question, "Whose perspective is missing?" to deliver insights and human stories that shape strategy and design across teams at Waymo.
Panelists

Melissa Cefkin is a member of the Waymo Insights Team where she focuses especially on autonomous driving systems' interactions with people in the world and on the roads. She has played many roles at EPIC, and has a long career as an anthropologist in industry, including having worked at Nissan-Renault, IBM, Sapient and the Institute for Research on Learning.
Megan Neese leads the Waymo Insights Team, an interdisciplinary team dedicated to informing product strategies and design through a fierce commitment to the people and social-cultural worlds in which autonomous driving technology is operating. Prior to Waymo, Megan was at Nissan Motors, BMW Group Designworks USA, and Samsung Design. She has sat on the Board of Directors for ISDA.
Benedikt Fischer is a Strategist & User Experience Researcher at Waymo where he is leading the company's research efforts around trucking. Benedikt specialises in using anthropological methods to inform product features, strategies, and concept designs. Before joining Waymo, Benedikt worked as a strategy consultant at ReD Associates in Copenhagen and New York where he led strategy projects with clients across the mobility, pharmaceutical, luxury, and consumer goods industries.
---
Defining Hybrid User Research: Practices for Distributed and Remote-First Environments
Sponsored Panel presented by Spotify
Wednesday, October 5: 9–10:00 am US Pacific Time / 6–7:00 pm CET
Overview
Over the past 2.5 years, researchers have had to become more resilient and adaptable in how they conduct research. Now that things are bouncing back, we're at a crossroads in deciding what the future of user research looks like. In this panel, leading members of Spotify's product insights community will discuss different perspectives on how researchers have adapted from face-to-face research to remote settings, and the adaptations we intend to keep in a hybrid practice. We will contemplate how this hybrid practice can morph depending on various topics, such as community making and the audio space. We'll include some interactive components to encourage dialogue, and it will be a discussion you don't want to miss!

Panelists
Moderator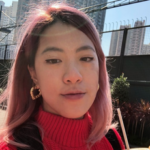 Audrey Tse is a User Researcher at Spotify working on creating a better Messaging user experience for Spotify listeners across the globe and iterating on the backend systems that fuel those messages. She entered the tech research world after receiving her Master's in Human Computer Interaction with Ergonomics from University College London 6 years ago. Since then, her professional highlights include conducting AR/VR research at Google and organizing events for Hexagon NYC, a UX group for womxn and non-binary folx. Her interest in art, community, and placemaking are additional sources of inspiration for her work.
Karell McDonald is a Research Operations Specialist at Spotify, who works diligently to provide support and guidance to the User Research, Market Research and Data Science communities. In addition to supporting these disciplines in their craft, she also assists in developing innovative processes and programs that will be useful in their day-to-day work. In December 2020, Karell earned her undergraduate degree from Georgia State University and has been navigating through the tech space ever since! She is passionate about team collaboration, creativity, and learning new skills. One of her favorite quotes is, "Success is not final; failure is not fatal: it is the courage to continue that counts." – Winston Churchill
Panelists
Karim Hamdoun is a Senior Researcher at Spotify. His research mainly focuses on growth in the global south, where he explores how Spotify can be more relevant to new audiences and cultures. Before Spotify, Karim spent more than ten years conducting research in the consumer goods field. Outside work, you can find him traveling all over the world, scuba diving, spending time at the beach, trying different foods and experiences, or watching his favorite sports.
Dominika Mazur is a User Research Manager at Spotify. She specializes in research and strategy that supports user growth with a focus on launching Spotify in new markets and ensuring that it reflects the audio culture and local context. Before joining Spotify, she has done user research in both academic and business settings on a variety of topics such as overcoming stereotype threat, managing personal finances, and making charitable donations. Outside of work, you can find her foraging in the forest, practicing aikido, and making mixed media art.
Alexandra McCarter is a Staff User Researcher at Spotify where she specializes in cultural and strategic insights work. Before Spotify, she worked for 5 years as a Digital Strategist and Researcher at a number of creative agencies in London, UK. She received her masters in Modern South Asian History from the University of Cambridge, and brings her academic background in history and aesthetics to her current work in music and online culture.
Sam Way is a computational social scientist and Senior Research Scientist at Spotify. His research explores topics related to the globalization of music and how listener preferences vary over time and space. Prior to working at Spotify, Sam completed his PhD at the University of Colorado Boulder, where his research focused on the sociology of science and the factors that shape the scientific workforce.

---
Getting Savvy: Rewriting the Story of One of Our Most Important Customer Archetypes
Sponsored Panel presented by Atlassian
Wednesday, October 5: 7–8:00 pm AEST
Thursday, October 6: 11–12:00 pm AEST
Overview
In this panel, moderated by Head of Research & Service Experience, Leisa Reichelt, Atlassian researchers and data scientists will explore how different crafts, methodologies, and perspectives came together to evolve one of our most important customer archetypes; the champion.
Showcasing the power of a research community, panelists will reflect on how they contributed to the evolution of this critical archetype by employing a range of research methods and cross-craft explorations.
Join us to learn how we applied qualitative data, innovative survey design and partnerships with other crafts to opportunistically apply a refreshed champion concept to emerging business strategies and leadership asks. We'll discuss how we devised and executed on a research program that applied mixed methods approaches for greater confidence and impact.
Panelists
Moderator
Leisa Reichelt leads the Research and Service Experience team at Atlassian, a company which is already focused on developing and unleashing the potential of all its teams. Having worked in both the UK and Australia, Leisa has spent time building research capabilities within government digital teams, helping them to create easier and more accessible public services. She has consulted with a mix of London tech startups and household name brands such as The Economist, BBC, Virgin Atlantic and many more. Although she loves research, Leisa's passion is in enabling organisations to transform themselves through gaining a compelling and closer understanding of the user needs they serve.
Panelists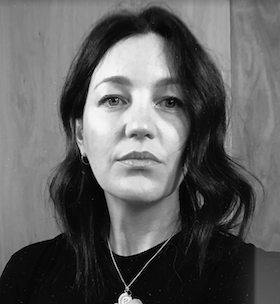 Sarah Hyne is a Lead Researcher at Atlassian. Her background spans graphic design, UX, anthropology, HCD and behavioural science. She's endlessly fascinated by humans and culture and the ways the design of things affects lives, for better or worse. She works with teams at Atlassian to make our products simpler, smarter, more helpful and more meaningful for customers.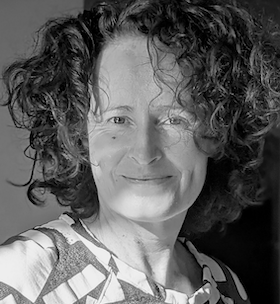 Natalie Rowland, Lead Researcher at Atlassian, is a qualitative researcher dedicated to the craft of design and social research. With a background in market research, video ethnography, and behaviour change, Natalie tunes into emerging needs and strives to bring decision-makers and designers closer to customer needs, environments and goals. She loves learning about teams and more human ways of working and is shaping how Atlassian products work together.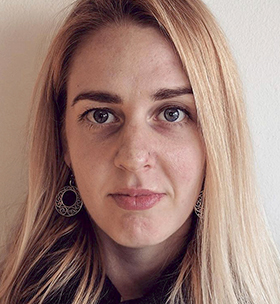 Gillian Bowan, Lead Researcher at Atlassian, is an anthropologist who completed field research in South India before shifting into user experience research in 2013. She has worked in service design for government and in the health sector. Passionate about multidisciplinary teamwork and improving ways of working, she is now at Atlassian, solving problems for all kinds of teams. She has a PhD in anthropology from Macquarie University.
André Jansson is a Senior Product Analyst at Atlassian. Having a keen interest in human behavior and data made product analytics is a perfect match for André. Always striving to understand how and why customers are using products the way they do, and what impact this has to the business as a whole, is something that drives André in his day to day.
---
Building Accessible Experiences
Sponsored Panel presented by Booking.com
Wednesday, October 5: 8–9:00 am US Pacific Time / 5–6:00 pm CEST
Overview
With more of our daily interactions taking place online, there are both benefits and barriers for people with disabilities. Work from home setups can helpfully remove the need to transport assistive technology on a daily basis. Frustratingly, many still experience barriers on apps and websites that do not meet accessibility standards.
Booking.com is on a journey to learn from people with disabilities and how they navigate digital and physical environments, to make it easier for everyone to experience the world.
In this session we will provide the background and context on how we see that accessibility and resilience intersect. We will share how researchers at Booking.com are bringing the voice of people with disabilities to product teams to make travel more accessible.
Join us to participate in a range of interactive exercises to explore how this could apply to your work.
Panelists
Moderator
Kirin Khan (she/they), Senior Research Manager, has worked in people management for the past decade, across a range of industries. She directed political polling research at YouGov, developed and led the quantitative research team at Twitter, and joined Booking last year to lead research teams across the Trips and FinTech business units. Prior to working in tech, she focused on non-profit and public policy, and brings her advocacy experience to the forefront as the research leadership sponsor for Sustainability, Accessibility, and Inclusivity taskforce at Booking.
Panelists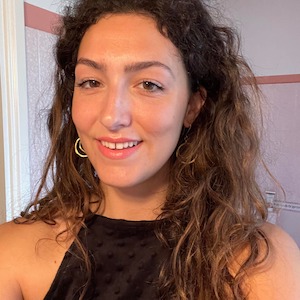 Maya Alvarado (she/her) is a senior user researcher and service designer who specializes in inclusive and accessible design. She applies a hands-on and participatory approach to research, prototyping and development. She is passionate about creating brilliant products and services that make people's lives easier.
Isabelle Rodot (she/her) has worked as a user researcher at Booking.com for the past 4 years. With a background in product innovation, brand and communication research, she now focuses on sustainability to make it easier for travelers to find and book more sustainable travel options.
Ula Lewicka (she/her) is a researcher supporting Booking.com teams to make the mobile app user experience simple, intuitive, engaging and for everyone. She enjoys trying out new research methods and solving various problems and she loves it when her work improves someone else's experience!
Alessandra Este (she/her) has worked as a user researcher at Booking.com for the past 5 years. She focuses on Inclusivity across the traveler experience, and leads FinTech partner research as well.
Franca van der Borden (she/her/hers), Senior Researcher, has extensive experience in both marketing research and user experience research. She is an advocate for accessibility and inclusivity. She's worked at Booking for 6 years, and currently focuses on Trip Horizontals, including the end-to-end traveler experience.