OCTOBER 2–6: Learning & Networking Week Online
OCTOBER 9–12: Main Program in Amsterdam
Gather with us for the Main Program in Amsterdam's historic canal district, a UNESCO Heritage Site and the center of dramatic social, economic, ecological and urban change over five centuries. This stunning urban ensemble of concentric waterways is a fascinating place to explore our conference theme, Resilience. Learn about our venues:
Main Program at the Felix Meritis
Felix Meritis is situated along the historic Keizersgracht canal within a UNESCO Heritage Site. It was built in 1788 for a society of scientists, artists, entrepreneurs, and thinkers, and was a hotspot for creativity and cross-overs during The Enlightenment. Five different departments were housed in one building; Music, Commerce, Literature, Physics, and Drawing. Its impressive architecture and historical character make it one of Amsterdam's most inspiring venues.
The building was renovated in 2020 in collaboration with a large team of specialists and advisers. Every space within the building refers to a specific period in the building's history, giving each room its own identity, just as in 1788 each department was given its own interpretation. Learn more about the building here.
Conference Dinner at Sankt Olofs kapell
Monday, October 10, 18:30–22:00
Note: Conference Dinner tickets can be purchased during registration (US$90).
Gather with us at the 15th century Olof's Chapel, the oldest chapel in Amsterdam. It is a unique venue located in the heart of Amsterdam's historic center, just a 20-minute stroll from Felix Mertis, our conference venue.
The chapel was originally built for Norwegian sailors and is dedicated to Saint Olof (Olaf II), the patron saint of seafarers, who was also king of Norway. After the Alteration of Amsterdam in 1578 (when the Catholic city government was deposed in favor of a Protestant one), the building stood empty for a while.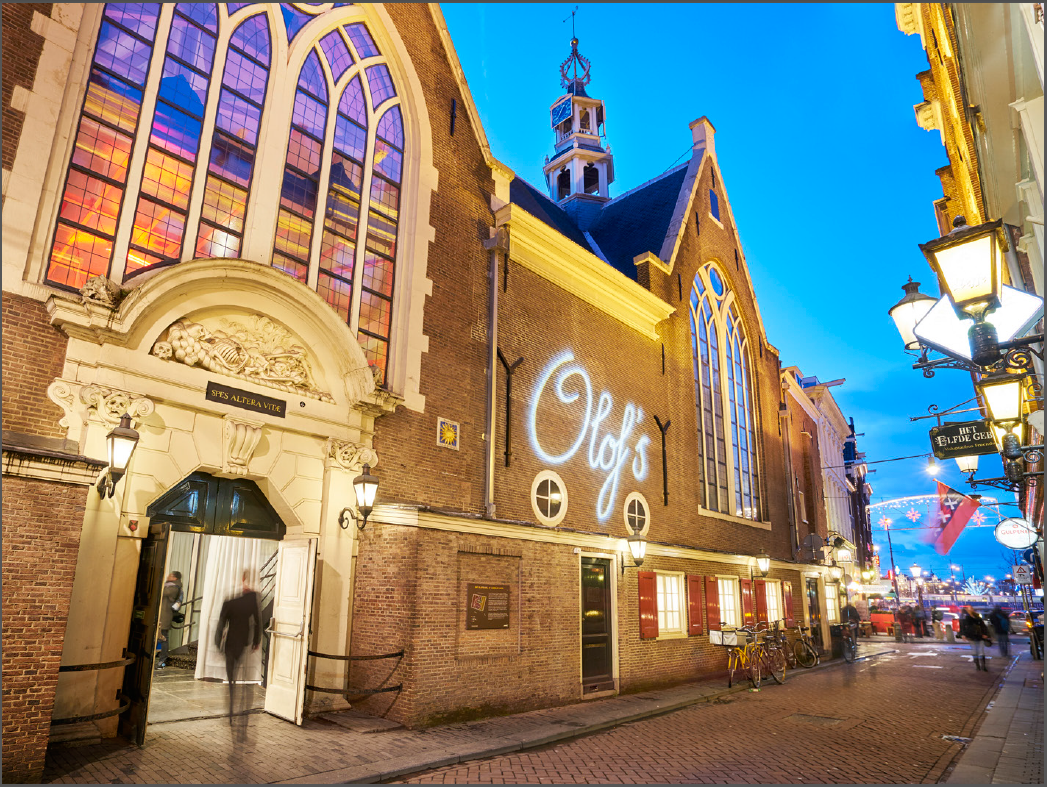 From 1586–1615 merchants held stock exchanges in the building. Then in 1645, it was altered for Protestant worship and took on its current form—a three-aisled church with an asymmetrical floor plan. The sandstone main entrance dates from that time, attributed to the architect Hendrick de Keyser. The inscription reads: 'Spes Altera Vitae': 'Hope for a Better Life'.
Since the last church service in 1912, it has had various uses. In the 1950s, a weekly cheese fair was held. In the 1960s the building began to deteriorate, and an emergency roof was installed in 1969 to protect the remains. In 1991, the municipality bought the chapel and leased it to the Foundation for the Restoration of Monuments. The Foundation beautifully restored the building and secured a usage agreement with the Barbizon Hotel of the NH Hotel Group, which now oversees Olof's Chapel.
Travel & Health Measures
Official conference programming begins at 5:30 pm CEST on October 9, and ends at noon on October 12 (full program details coming in July). EPIC attendees frequently coordinate meetups and tours prior to the conference, so you may want to arrive a few days early to explore Amsterdam!
Find a short list of nearby hotels here; many attendees also use Airbnb.
COVID & Health Measures

The Covid-19 pandemic is ongoing, and it is important that we collectively take steps to maximize the safety of conference participants. At the moment, the Dutch government has few restrictions in place: face masks are no longer mandatory, and social distancing, while encouraged, is not effectively practiced.
In Amsterdam, we will strictly follow any safety measures that are required by local and national authorities at the time of the event. In addition, either EPIC (as the event organizer) or the event venues (as independent organizations hosting us) may implement requirements depending on current conditions, including but not limited to: indoor masking, vaccination requirements, and testing requirements.

We ask attendees to be considerate of others. You are welcome to wear face masks. We ask you to practice distancing where feasible, wash your hands, and do not attend if you feel ill. For updates on the COVID situation and regulations in the Netherlands ahead of your travel, you can consult the Dutch government's COVID website. If you have any concerns about COVID, please contact us: conference@epicpeople.org.
Spend Some Time in Amsterdam!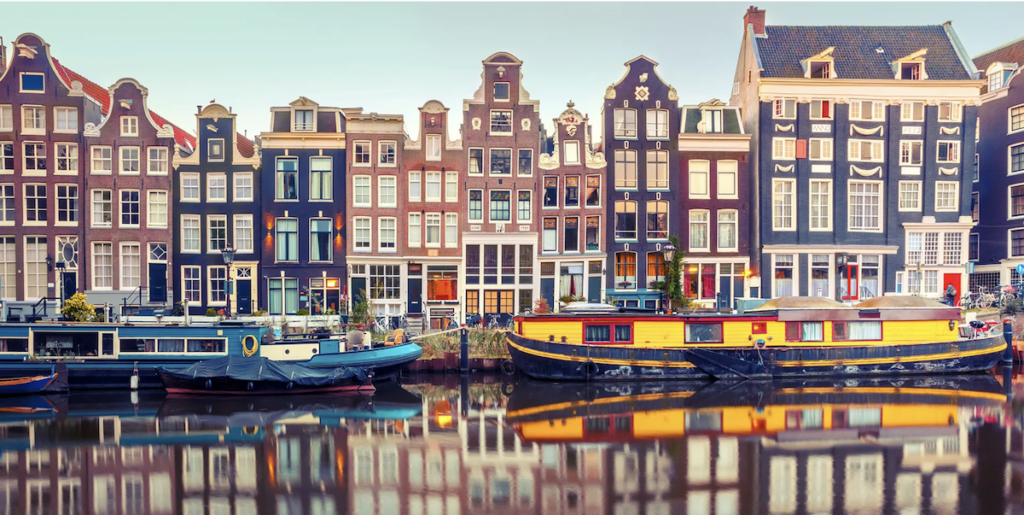 If you choose to extend your trip to this incredible city, here are some guides to help you explore:
Photo: Kavalenkava Volha