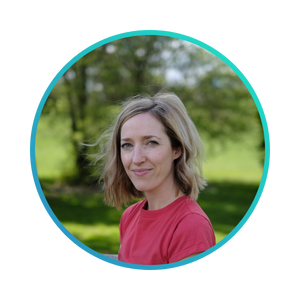 Kelly Shetron is a Facilitator, Writer, and Community Builder. She is co-leading an interactive workshop at EPIC2022 titled "Autoethnography and Whiteness: a Self-Reflective Anti-Bias Workshop for White Folks".

Tell us about yourself in one sentence.
I'm a deep listener and observer passionate about storytelling, justice, and bringing people together.
Describe your presentation in a few words.
Our presentation is a workshop that models how white-identifying people can practice raising awareness of their identity, body, and emotions within the context of the white supremacy culture in which we live.
How did you decide on this particular topic?
We have been doing this practice together for over two years now, and it has been transformative for me! I wanted to share it with a wider community so others could experience an embodied, compassionate way of contemplating their identity. EPIC, a community of researchers of culture and human behavior, is a perfect home for this work.
Why did you choose the Wildcard format?
We knew we wanted to hold space for interactive conversation and connection, and Wildcard was perfect for that.
What do you hope attendees will take away from the session?
I hope participants come away with new tools to understand themselves and our world in a more capacious, compassionate way, and in a way that supports their work toward justice.
How are you preparing for this session at EPIC2022? Do you all have different preparation methods?
We are collaborating together in a Google Doc and over Zoom.
What was the process of writing the proposal? Was it collaborative or spearheaded by one author?
We collaborated in a Google Doc.
Is this your first EPIC conference? What are you looking forward to at EPIC2022?
Yes! In my day job as a community builder with Carrie Melissa Jones, I spearhead qualitative research for clients, and part of what I'm excited to do at EPIC is geek out about ethnographic approaches and techniques with other like-minded individuals.
If you could recommend a book/article/podcast to our community, what would you recommend and why?
I'd recommend Tema Okun's article and website, "White Supremacy Culture Characteristics", which I originally discovered via SURJ, because it's a beautiful primer on how, as Okun describes, "white supremacy culture trains us all to internalize attitudes and behaviors that do not serve any of us."